The technicians at Fire Systems, Inc., a fire protection company in Atlanta, work with customers on a one-on-one basis, executing and exemplifying the values and mission of the company while also maintaining a reputation of integrity, dependability, and experience.
Our technicians play a critical role in Fire Systems' ability to offer quality service and ensure the code compliancy of our customers.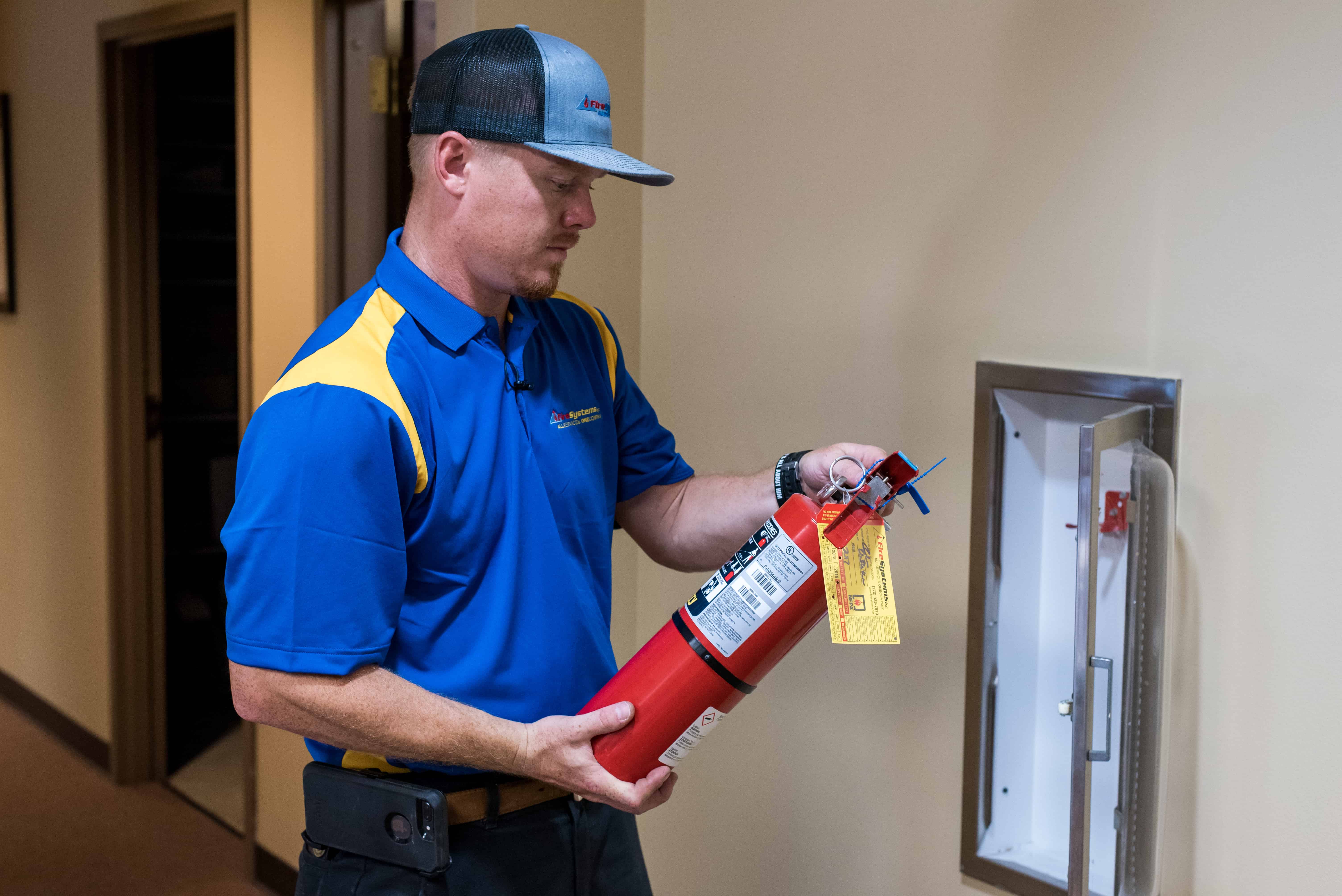 Floyd came to Fire Systems two years ago as an already experienced fire protection technician. He was hired on as an Extinguisher and Kitchen Hood Tech, as part of Fire Systems' Vehicle, Restaurant, and Portables Division.
Floyd's role as a tech requires extensive knowledge of complex kitchen systems, portables, and exit lighting. The critical tasks Floyd performs ensures customer compliancy and the safety of any occupants in that building.
"I check fire extinguishers to make sure they are compliant with code; same with exit lights. I inspect fire extinguishers annually and tag the extinguisher based on the result and outcomes of the inspection," explains Floyd. "If extinguishers are found to be non-compliant, I make sure the appropriate steps are taken to get that customer compliant for the Fire Marshal. I also ensure all existing fire extinguishers installed are the proper size and type for that hazard/area."
His training includes state certification for fire extinguishers and kitchen hood systems with ongoing training from manufactures.
Like so many other employees of Fire Systems, Floyd appreciates the advantages that come with working for a family-owned and operated fire protection company.
"The management team looks out for us as one of their own," says Floyd.
Trust is another major perk Floyd values as part of the Fire Systems team. "We have the freedom to make our schedule," explains Floyd. "We're also given many benefits like a company vehicle and gas card."
When employees are trusted and treated with respect, the result is a culture of intrinsically motivated employees who want to work hard. Employees like Floyd know they are supported; from the management team to the office staff, Fire Systems technicians understand the important role they play in the company.
Fire Systems illustrates the importance of the work these technicians do by offering company paid trainings and certifications. Floyd hopes to take advantage of such trainings, saying: "I would like to gain other certifications to better myself as well as the company."
He also sees Fire Systems as somewhere he'd like to retire. "Stan [owner] and the management team are good people," says Floyd. "Fire Systems has become a second home for me."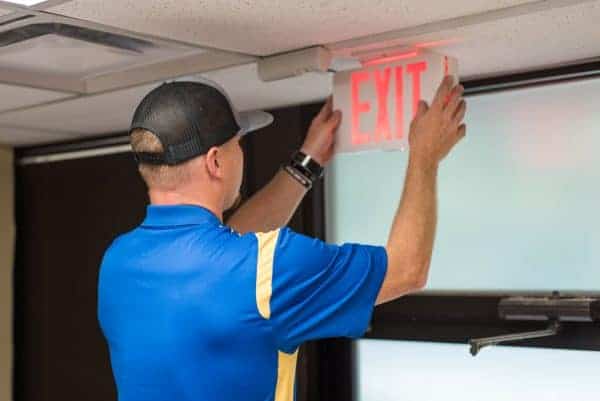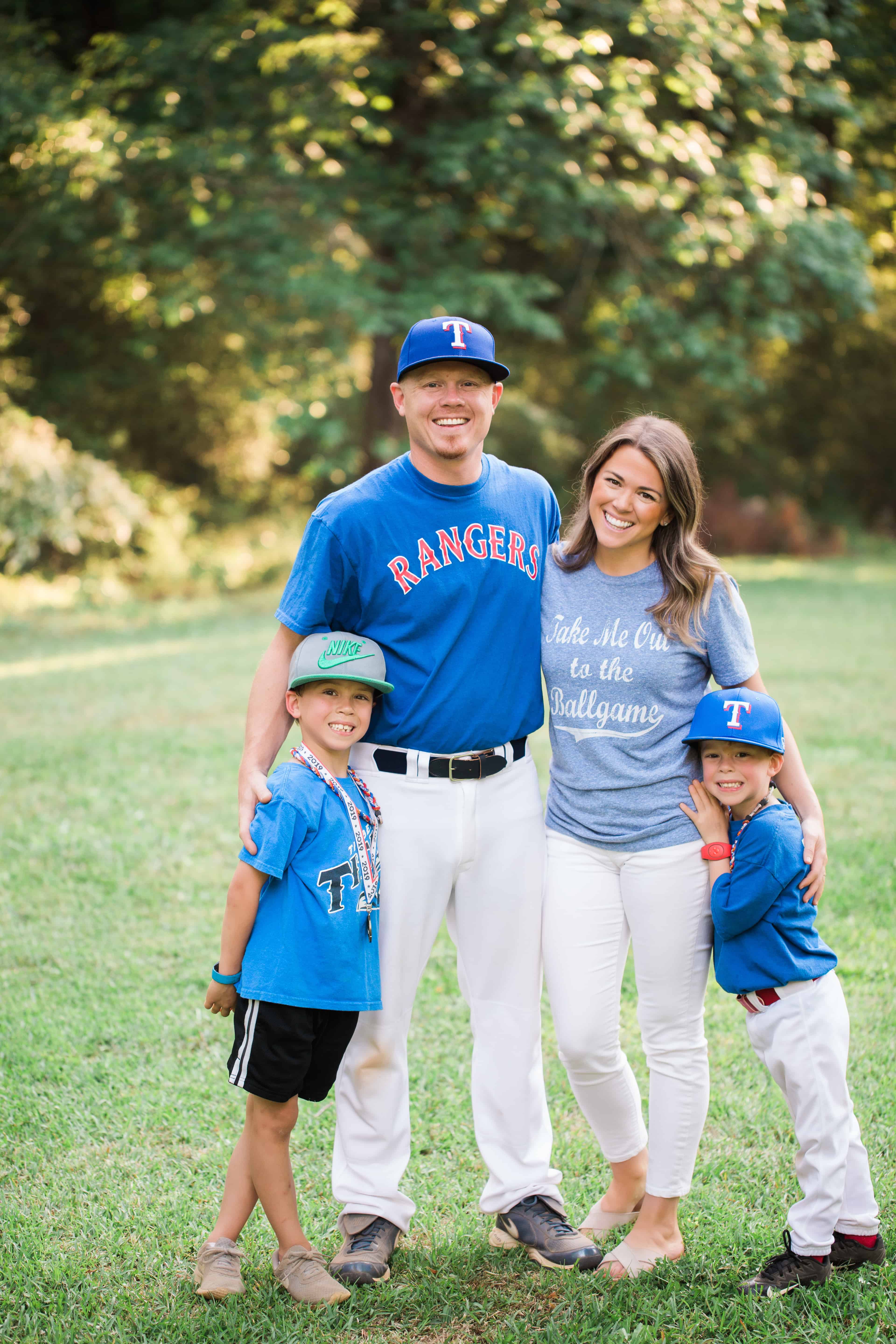 Dedication is an altruistic characteristic for Floyd, and it's seen through his work as well as his family life.
Born and raised in McDonough, Georgia, Floyd still calls the area home. Floyd has been married for 10 years to his high school sweet heart, Lauren. He has two boys, ages 4 and 6. "I give my wife praise for what she does for our family each day," says Floyd.
His hobbies include hunting, fishing, and playing a number of sports. He also coaches his sons' baseball and football teams each season.