Jean H. is a sort of centerpiece to the inner workings of Fire Systems, Inc. As a core asset to the company, Jean is the ultimate "behind-the-scenes" employee to keeping Fire Systems running smoothly every day.
Keeping up financial health
On any given day you can find Jean in meetings with management, responding to emails from employees, or on the phone with various third-party vendors. She is truly the "go-to" person on a daily basis for many people.
Her official title is that of "Controller." She was hired in this role over three years ago and has been an integral part of the Fire Systems team since.
By definition, a controller is an individual who has responsibility for all accounting related activities, including high-level accounting, managerial accounting, and finance activities, within a company. The controller takes on multiple tasks that may also include preparing budgets and managing budgeting schedules throughout a company. This is intricate work that involves monitoring variances, summarizing trends and investigating budget deficiencies. The controller then reports to the management team on any variances.
"I am responsible for the company's financial information. This includes the proper allocation of revenue and expenses, financial statements, reconciliations, payroll, and sales taxes. I also compile all of our information for the outside CPA firm for preparation of our federal and state income tax returns," explains Jean. "In addition to the financial aspects, I also am the go-to person for HR and am the point person for our 3rd party vendor websites along with health and liability insurance."
Satisfaction in the small things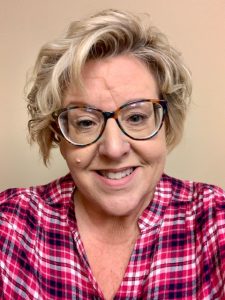 Jean is admittedly a "numbers" person and finds great joy particularly in the financial aspects of her job.
"I love to be able to 'dive' into PZ to find out how and why something is appearing where it is. Accounting is about debits and credits. In the end, when done correctly, everything balances out. There is a satisfaction when everything is 'in balance' when you are done," said Jean.
She also truly enjoys the people she works with at Fire Systems, Inc. and finds great satisfaction in working for a smaller, family-owned, and family-operated company.
"I'm always treated with respect and I have always felt that my work is valued and appreciated," explains Jean.
Fire Systems is the first and only fire protection company Jean has ever worked for; a decision she feels has been immensely beneficial for both her professional and personal life.
Looking ahead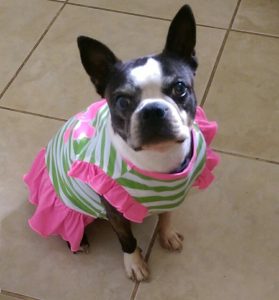 Jean has found her place and intends to stay with Fire Systems, Inc. through the end of her career. She feels confident and optimistic about her future with the company and financial industry as a whole.
"In the finance area, I want to see us take advantage of technology to make us more efficient," explains Jean.
When Jean isn't devoting her time and energy to her work at Fire Systems, she can be found working in her flower garden or doing the occasional craft. She's also been involved in the Alabama Boston Terrier Rescue for over 10 years.
Originally from Ohio, Jean is also a "long suffering Cleveland Indians and Cleveland Browns fan." Jean currently lives in Alpharetta.