NICET
NICET is the Global leader in providing recognition of qualified technology professionals who reliably apply engineering principles and practices for the benefit and safety of the public. The certificate and wallet card issued by NICET serve as a portable credential for certified technicians and technologists who seek to maximize their skills and knowledge and advance in their professions. By employing those workers who have demonstrated their technical mastery, employers can provide their customers higher quality goods and services. And, ultimately, the public enjoys a higher degree of safety and protection.
NAFED
The National Association of Fire Equipment Distributors (NAFED) is a trade association serving companies that sell, distribute, and service fire equipment. Nearly all of our members sell and service portable fire extinguishers in addition to a full range of fire protection services including the installation and/or maintenance of pre-engineered kitchen systems, industrial systems, fire alarms, security systems, sprinklers, fire hose and standpipes, and emergency and exit lighting. You can find NAFED members working in commercial, industrial, and residential settings making buildings safe and giving individuals the tools they need to fight early-stage fires.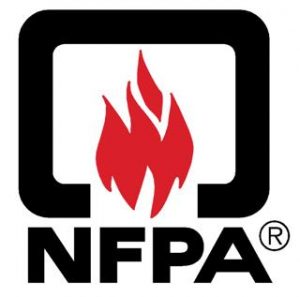 NFPA
The mission of the international nonprofit NFPA, established in 1896, is to reduce the worldwide burden of fire and other hazards on the quality of life by providing and advocating consensus codes and standards, research, training, and education. The world's leading advocate of fire prevention and an authoritative source on public safety, NFPA develops, publishes, and disseminates more than 300 consensus codes and standards intended to minimize the possibility and effects of fire and other risks.