FIRE EXTINGUISHER INSTALLATION
Every fire extinguisher agent is specifically designed for a certain "Class" of fire. The label on the side should indicate the type(s) of fire it can be used on. Please continue reading to ensure you order the correct extinguishers.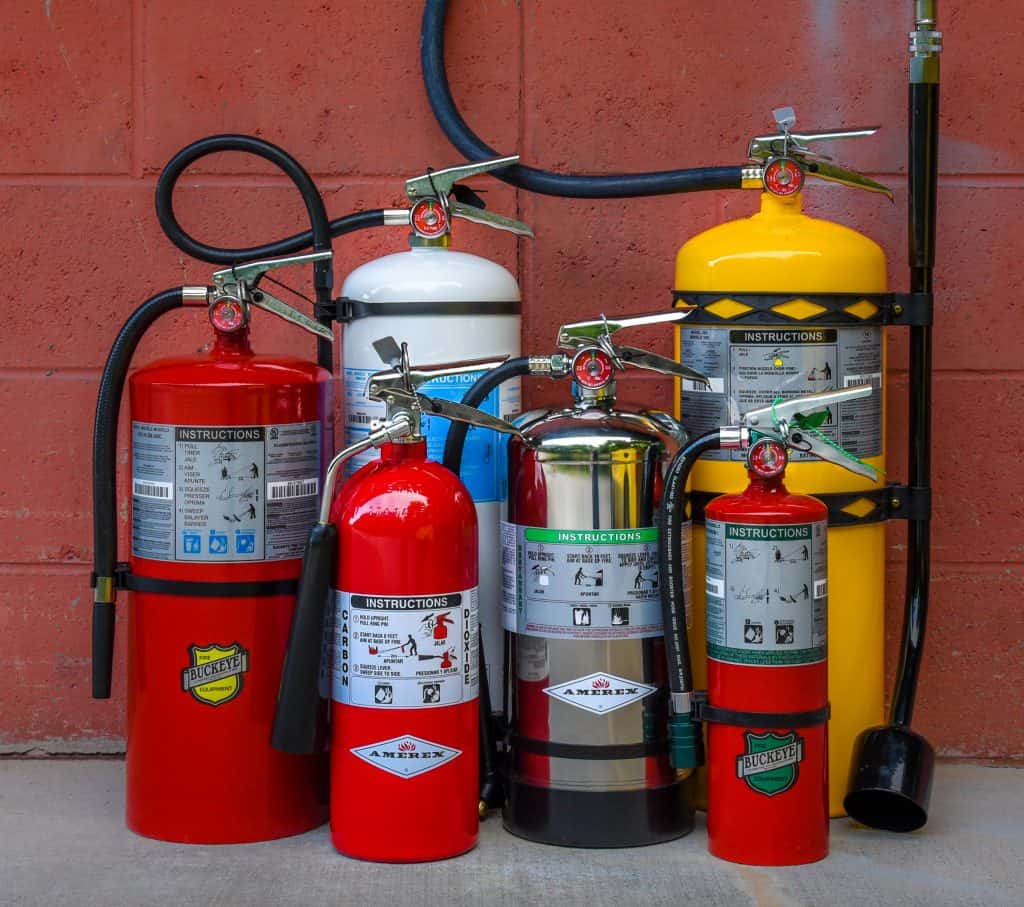 FIRE EXTINGUISHER INSTALLATION SERVICES
There are various types of hazards that require different types of extinguishers.
Fire Systems, Inc. offers a few different installation options based on your specific needs:
Fire extinguisher brackets mount to the wall and hold canisters up off the floor, but still within sight.

Fire extinguisher cabinets house canisters behind a breakable glass door to prevent tampering until an emergency strikes.

Portable fire extinguisher stands make it easy to relocate canisters as needed in order to meet fire codes during temporary events or concerts.
Fire Systems, Inc. delivers, inspects, maintains, tests, and repairs all types of fire extinguishers to ensure proper functionality and code compliance. We also offer onsite employee fire extinguisher training.
Fire Systems, Inc. delivers and installs all types of fire extinguishers:
Dry Chemical
Wet Chemical
Water Mist
Cartridge Operated Dry Chemical
Fire Systems, Inc. delivers and installs all types of fire extinguishers:
Water Mist
Dry Powder
Clean Agent
Cartridge Operated Dry Chemical
CO2
Water and Foam
Dry Chemical
Wet Chemical