EXIT LIGHTING INSPECTIONS
Exit & emergency lighting must be inspected and tested annually, at a minimum. 
EXIT & EMERGENCY LIGHTING INSPECTION SERVICES
Almost all buildings require exit and emergency lighting. These battery-backed lights activate automatically to illuminate exit corridors when a building loses power. These devices must be tested annually to ensure the battery is charged and capable during an emergency situation.
Our technicians are cross-trained to inspect & repair exit lights, kitchen hood systems, and fire extinguishers. Contact us to have all of your fire protection inspections completed at one time: fire alarm, sprinkler, suppression, kitchen hood, fire extinguisher, and exit & emergency lighting.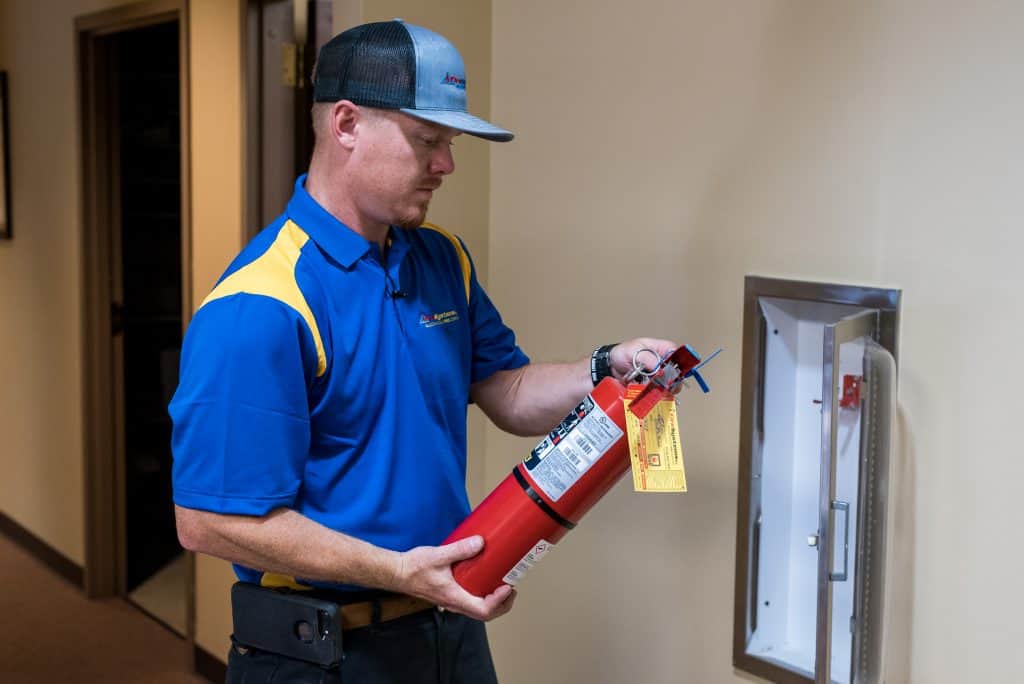 EXTINGUISHER INSPECTION SERVICES
With our full service fire extinguisher shop we can perform any service or maintenance you might need. We will help you stay compliant by ensuring that all of the gauges, hoses, and seals on your fire extinguishers are working properly and your cylinder is ready to discharge when needed. Schedule an inspection today or bundle your extinguishers with a full service inspection of all of your fire protection systems.
6 year/12 year Maintenance

Inspections

Recharges/Refill

Hydrostatic Testing

Rebuilds/Repairs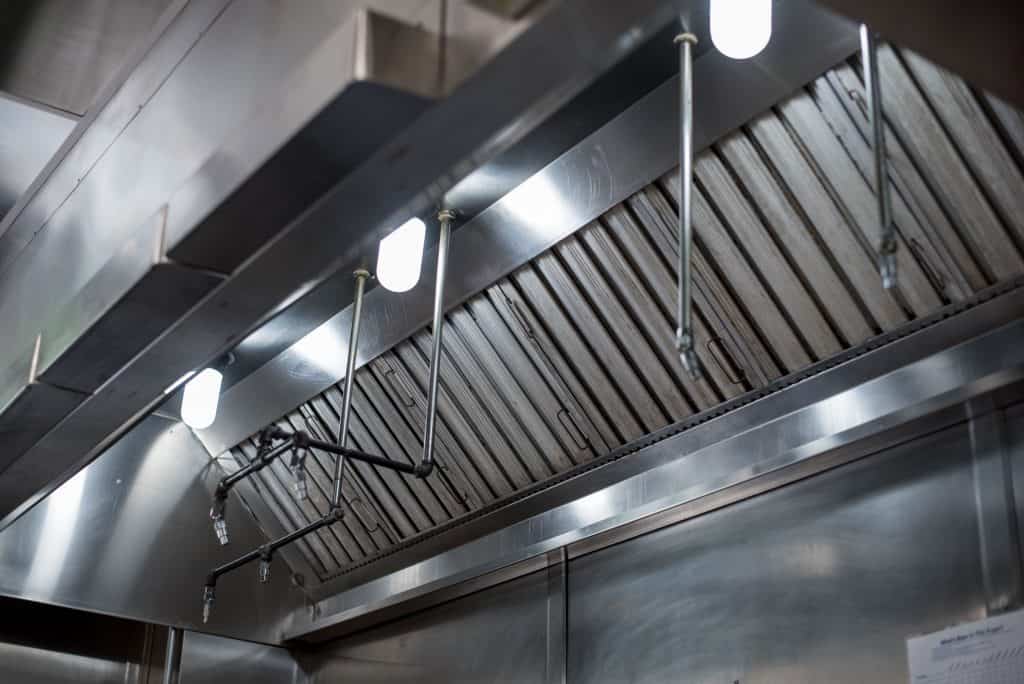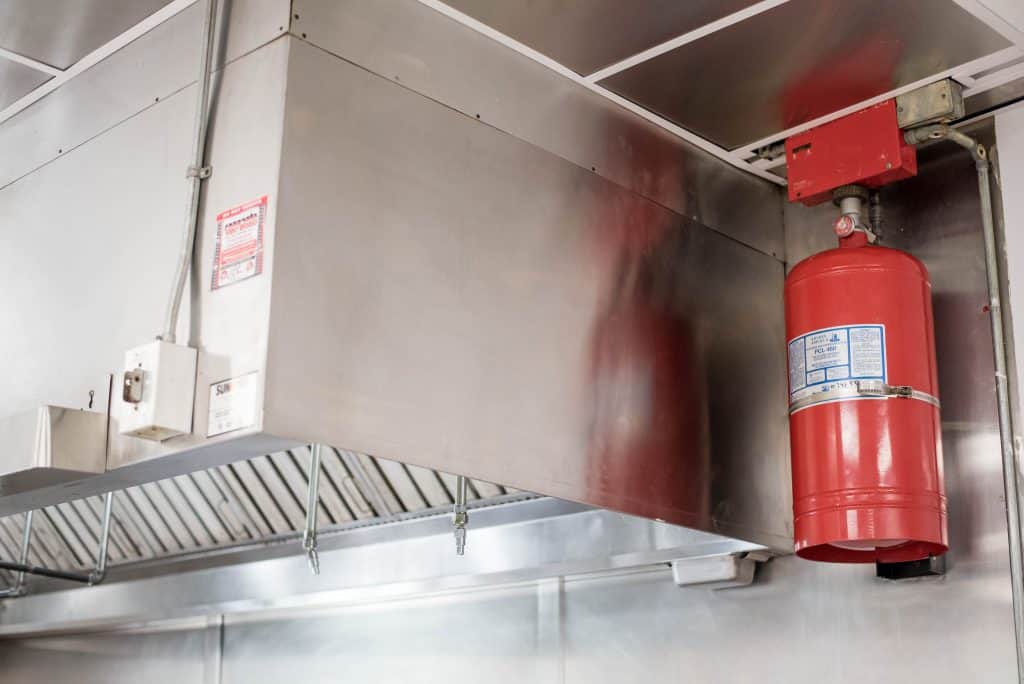 KITCHEN HOOD SUPPRESSION SYSTEM INSPECTIONS
Commercial kitchens contain all the elements necessary for a fire. Grease and cooking oils provide the fuel. Oxygen is always available, and heat can come from a variety of sources like an open cooking flame or electrical shorts. Fire spreads quickly over cooking surfaces and to hard-to-reach areas like hoods, plenums, vents and ductwork.
These systems must be inspected routinely in accordance with NFPA 17A. We perform all necessary inspections and maintenance on all types of kitchen hood systems.
Commercial cooking areas cannot afford an interruption in operation caused by a fire. Insurance statistics prove that if a restaurant has a fire, it may never reopen; those that do have lost time and money in the form of personal injury treatment, equipment replacement and higher insurance rates.
In recent years, the development of high-efficiency cooking appliances and a switch to vegetable cooking oils have increased the threat and occurrence of fires that are more difficult to extinguish. Since many commercial kitchens operate long hours and are staffed with people untrained in firefighting, it is imperative to have a fire protection system that combines both automatic fire depletion and suppression.
90 Minute full function test
Disconnect AC power supply to each emergency light
Check battery and lens for sulfation
Clean each emergency light and lens as required
Adjust beam for proper alignment
Place testing label on the emergency light and record in testing log
Troubleshooting/repair which may also include:
Check and adjust charging system voltage
Check battery output voltage
Check line voltage to remote fixtures