FIRE SPRINKLER SYSTEM INSPECTIONS
In order to ensure full functionality and code compliance, fire sprinkler systems must be inspected, tested and maintained routinely.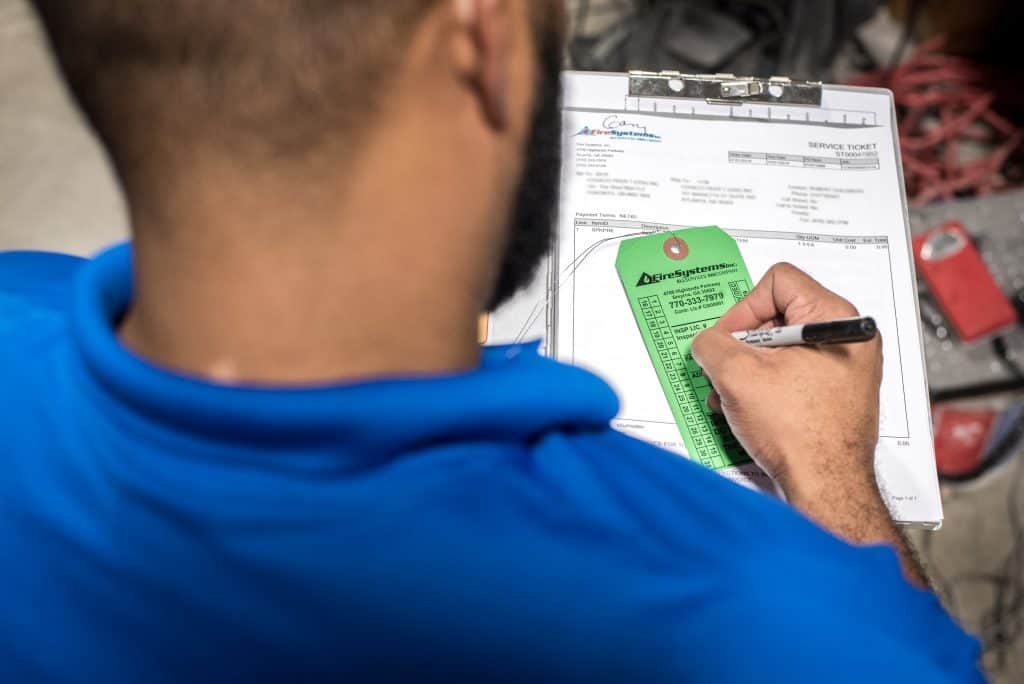 FIRE SPRINKLER INSPECTION SERVICES
A fully functioning fire sprinkler system is a vital component to an effective fire protection strategy. These dynamic systems are often complex, and they require regular inspections and maintenance. We inspect your sprinkler system using Fire Systems, Inc. technicians – with no sub-contracting; this gives us better control over the quality of service we are able to provide.
Our software system keeps track of when inspections are due so you never have to worry about being late on required inspections. We can also provide training in the proper use and maintenance of your system.
We also perform installations, repairs, and modifications on all types of fire sprinkler systems.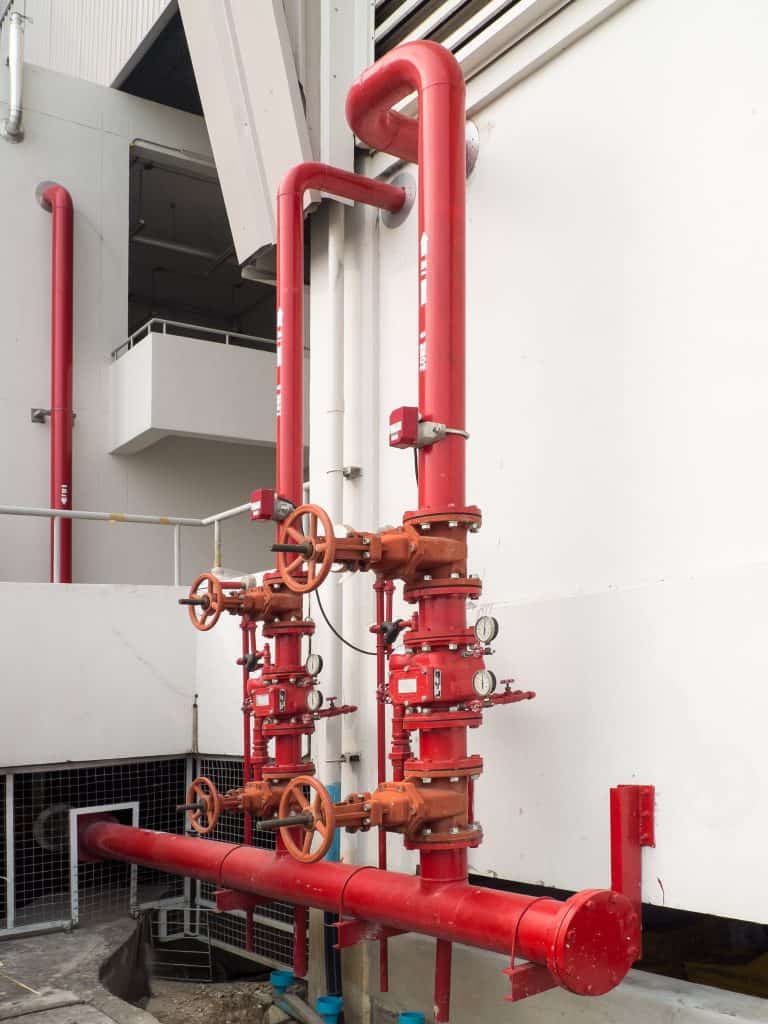 BACKFLOWS, HYDRANTS, AND OTHER SPRINKLER COMPONENTS
There are many components to a well-rounded fire sprinkler system. Please remember that all components must be inspected and tested regularly in order to be code compliant. Fire Systems, Inc. technicians are trained and certified to perform any service needed on various components of your fire sprinkler system to ensure proper functionality. These often include:
Riser (wet system or dry system)

Fire hydrants

Backflow preventers

Fire pumps

Standpipes & floor control valves

Other systems like foam (AFFF), deluge, and pre-action systems
Does your facility also have a fire alarm system?
If so, your sprinkler system is most likely connected to your fire alarm panel in order to detect when the sprinkler system is activated. There are many reasons to use one company to handle both your fire alarm and sprinkler inspections:
Schedule inspections for both fire alarm and sprinkler at the same time to avoid multiple disturbances.

Only one vendor to set up and keep up with in regards to insurance compliance.

Communication between different divisions at a single company is necessary when dealing with multiple systems that are interconnected.

In case of emergencies, you only need to deal with one company.

Sometimes, fire protection companies will try to blame the other company. If we are your only fire protection vendor, then we just take care of it.
Our sprinkler technicians are trained to inspect and service all components of a fire sprinkler system.
Preaction
Antifreeze Systems
Hydrants
Backflow Prevention
Our highly trained technicians inspect and service all types of fire sprinkler systems:
Backflow Prevention
Fire Pump
Water Misting
Hydrants
Foam
Deluge
Dry Pipe
Wet Pipe
Antifreeze Systems
Preaction