Antonio H. is one of the company's newer additions. He came from a supervisory role at another fire protection company to work for Fire Systems, Inc. This is a decision he is thankful for every day as he grows and works alongside the team of professionals at Fire Systems.
Highly skilled & knowledgeable
His current title at Fire Systems, Inc. is that of Fire Alarm Technician. His job responsibilities involve everything from inspection to troubleshooting and repair. For example, a few of his day-to-day duties include:
Fire alarm inspections
Fire alarm troubleshooting/repairs
Fire panel monitoring
Clean agent/special hazard inspections
Clean agent/special hazard troubleshooting/repairs
Successful fire alarm techs must have a depth of knowledge into the workings of fire alarm systems. Antonio's years of experience in the industry and certifications reflect his depth of knowledge with these systems. Building owners leave their building's safety in the hands of fire protection professionals like Antonio, so professionalism and skill are critical.
Antonio holds the following NICET certifications: Special Hazards Systems Level III, Fire Alarm Systems Level II, and Water-Base Systems Level I. Other trainings and certifications he holds are a license in portable fire extinguishers, Notifier Onyx Manufacturer Training, Kidde Manufacturer Training, and Xtralis Manufacturer Training.
Importance of growth
As with so many other Fire Systems' employees, Antonio has enjoyed the employee-centric attitude of the owners and management team. Few other fire protection companies as established and proficient as Fire Systems provide such an atmosphere of trust and motivation for their employees.
"The best part of my day is having the ability to grow and learning new things; getting better at what I do every day," says Antonio.
The leadership team at Fire Systems truly cares about all employees of the company, and it shows. The investment made in employees on a daily basis is seen in the performance of the employees and overall culture of the company.
"Fire Systems, Inc. invests in their people. The company ensures that all employees are equipped with trainings, tools, and equipment necessary to help us do our jobs better," explains Antonio.
There are few things better to invest in than people, and Fire Systems has made this one of their core values from day one.
Thinking ahead
Though Antonio is in his first years at Fire Systems, Inc., he's already thinking ahead to the future with big plans, hopes, and ambitions of his own. He plans to continually look for growth opportunities within the company and industry as a whole, which includes testing for higher certifications.
"My career goals moving forward are to learn as much as possible in the position I currently hold, then begin to venture into learning more about other parts of this business from varying perspectives," says Antonio. "I'm also interested in taking a low voltage exam to get a low voltage license."   
He'd eventually like to work in management or sales within the industry and even aspires to own his own business in the future.
Leading by example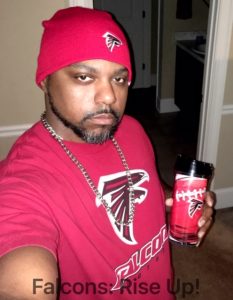 Lead by his faith, Antonio states that his personal life is centered around God as he's spent the last two decades as an active member of his church community.
His hobbies outside of work involve spending time with his family and friends, playing with his kids, and supporting them in their various activities.
"I try to live my life the best that I can and to be a light to those I come into contact with every day; being a Godly example to people everywhere I go. With all of that said, I still like to have fun and I'm a very competitive person!" says Antonio.