Trisha has been with Fire Systems, Inc. for seven years. Her current role with inside sales/customer support has her in constant contact with the valued customers of Fire Systems.
Trisha's focus is on client care, helping customers to resolve issues, manage repairs, and stay compliant.
Customer-centered and compliant
When Trisha began at Fire Systems, she worked in a developmental role as a customer service representative. "In this role, I sent out reports, typed reports, billed work, and took a variety of customer calls," explains Trisha.
After about four years of working in customer service, Trisha was promoted to inside sales. While she still works with customers on a daily basis, her responsibilities have expanded to include following up with customers on their completed inspections and service calls that have repair quotes.
Perhaps the most important part of Trisha's job is making sure that all Fire Systems' customers stay in compliance. This means ensuring that customers understand inspection reports and that appropriate steps are taken to resolve any issues that could threaten compliancy.
Team player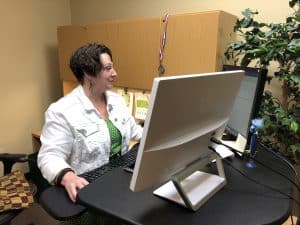 In the past three years at Fire Systems, Inc., deficiency repair sales have hit record numbers for the company, but Trisha emphasizes it's only been a result of a team effort to streamline the process.
"The success of the NDR (Notification of Deficiency Repairs) sales is a direct reflection on our technicians, service managers, sales reps, and me, collectively working together to close the sales at any given time. Although Fire Systems centralized the NDR's to come through me, it takes an effort from everyone at times to clinch the sale," explains Trisha.
This "team" mindset and continual support from the technicians, administrative staff, sales staff, and managers is one of the greatest values Trisha feels working for Fire Systems. "It truly is a team effort at Fire System, Inc.," said Trisha.
In addition to the support she receives while working for the company, Trisha also appreciates the tenure of employees and the company benefits (for example, health insurance and 401K investment options).
Life's little pleasures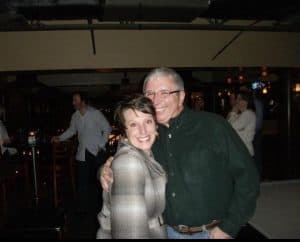 Originally from St. Louis Missouri, Trisha moved to Georgia in the third grade. She has been married for 10 years and admittedly refers to herself as "the cat lady" as she has no children but 5 cats!
Trisha enjoys watching the Atlanta Braves, trying new restaurants, and reading true crime books. Her and her husband also bicycle together and travel to the beach for vacation. A fun fact about Trisha- growing up she attended Pro Wrestling matches with her dad and could name all the wrestlers.