FEMA reports that an estimated 14,000 fires occur annually in school facilities, ranging from day care centers to universities. Structure fires in educational facilities can be costly and dangerous. Fire protection for educational facilities is vital. Choosing a fire protection company you can trust to protect students and staff is a critical decision. While there are many fire protection companies, only Fire Systems, Inc. brings expert knowledge and decades of experience providing fire protection services to educational facilities.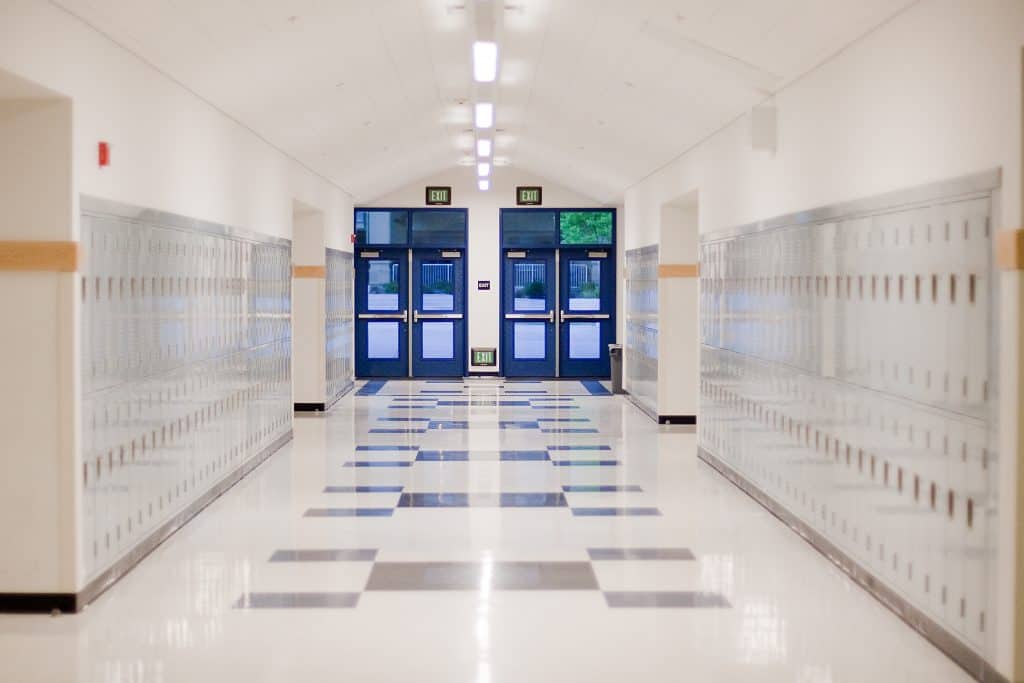 Extensive knowledge of the unique challenges of educational facilities
Educational facilities face unique challenges when it comes to fire safety and prevention. Unlike other industries, the leading cause of fire in educational facilities is arson, with most fires beginning in bathrooms or locker rooms.
Automatic suppression systems limit the damaging impacts of fire. NFPA reports that of the educational facility fires reported from 2011-2014, 92 percent of fires with sprinkler systems were confined to the room of origin.
Knowing and understanding the specific needs of clients within the educational sector makes Fire Systems, Inc. a leader in the fire protection industry.
Accommodating of scheduling needs
Most educational facilities seek to minimize disruptions during the school day and avoid having technicians in the building during school hours. However, it's important to stay up to date on annual inspections and required maintenance of fire protection systems.
Fire Systems, Inc. understands that learning should always come first. Schools can schedule fire system inspections, repairs, and installations during holidays, weekends, early mornings, and late afternoons. We're always available via phone or email to answer any questions and will work our hardest to schedule jobs within days, not weeks.
Experience working with different types of clients in the Education sector
From preschools to private academies, there are varying needs and requirements for fire protection for educational facilities. For example, while the leading cause of fire in K-12 facilities is arson, the leading cause of fire in college dormitories is cooking.
Fire protection needs of educational facilities can vary based on factors like type of construction or number of students in the building. Requirements for fire protection also vary by county, city, or jurisdiction.
With over 30 years in the fire protection business, Fire Systems, Inc. knows the specific code requirements for each type of educational facility and can be trusted that every inspection or service call will be performed to standard.
Ability to service multiple locations and buildings
Whether its multiple schools within a county, sprawling universities, or satellite college campuses, having a large team of dedicated technicians in each fire safety division allows Fire Systems, Inc. to service multiple locations and buildings.
Because Fire Systems, Inc. is a full-service fire protection company, annual inspections and maintenance of fire alarm systems can be scheduled at the same time to avoid multiple disruptions. We offer installation and inspection of fire alarm, sprinkler, and suppression systems.
Offers full service fire protection
Avoid the hassle of dealing with multiple companies and multiple points of contact. As a full-service fire protection company, Fire Systems, Inc. installs, inspects, and maintains all fire protection systems. Our customers also enjoy the benefit of receiving all fire protection services billed on one invoice. Fire Systems, Inc.'s dedicated team of technicians can provide all of the fire protection needs of schools, including sprinkler, fire alarm, and suppression.
Popular services requested by educational facilities:
• Clean agent suppression for server rooms
• Extinguisher inspection and installation
• Sprinkler system repairs and installation
For more information on the fire protection services we offer for educational facilities or to request a FREE consultation, visit our website or call us at 770-333-7979.